Self Lubricating Bearings Material & Strips
Bearings: Tribological Components | Plain Bearing Strips & Bushing Material.
Plain bearings strips are used for sliding, rotating, oscillating or reciprocating motion. In sliding applications they serve as slide bearings, bearing strips and wear plates.
As well as for composite bushings and thrust washers, We manufactures composite strips as standard from PTFE and POM composite materials.
P

lain Bearings Strips | Bronzelube.com
A wide range of standard cylindrical bushes, thrust washers and strips are available.
Special shapes and non-indented sliding layers are available to order.
consists of three bonded layers: a steel backing strip and a porous bronze matrix,

impregnated and overlaid with the PTFE/ lead bearing material.

Consists of three layers, with a bronze backing replacing the steel backing strip.

consists of three bonded layers: a steel backing strip and a porous bronze matrix,

impregnated and overlaid with the POM lead bearing material.

Plain Bushing Strip – Metric and Imperial sizes, Strip Inch sizes are available as Non-Standard products, on request. Strip length, Strip thickness, Strip width.

Self-lubricating Bearing Bushing Strip Material

Improve sliding bearing technology and reduce costs
Sleeve Bearing Strips
(Cutting and Machining)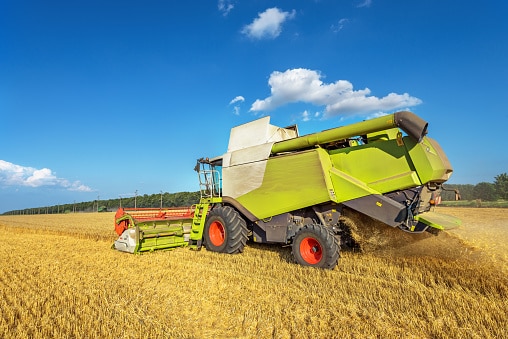 Metal Sheets Custom Size
Solutions
Get instant quotes on custom metal plate and sheet machined parts with our Online CNC Machining Service. Make quick turn prototypes and production parts in as fast as one day with free standard shipping on all your orders. Find Your Bushing Strips & Material Sheet, Get started with us! Providing Metal/Polymer Composite Plain Bearings Special Designs, Special Materials In A Range Of Markets.
Projects
Make your self-lubricating bearing material & strips unique and different
Metal/Polymer Composite Strips
Plain Bearings Material
Maintenance-free
Low-maintenance

Special designs, special materials
Because of their strength and wear resistance, metal-polymer composite bushings are used in a wide variety of applications, including office equipment, construction equipment, hydro, thermal and nuclear power plants, high-speed vehicles, trains, domed stadiums and more.
Sliding Bearing Strips
Self lubricating bearing material
designed completed reliably from manufacturing to ready for ship

.
We stand behind the quality of our self lubricating bearing material and strips products and bushing parts. As well as for Sliding bearings: a complete range for all your needs. POM composite bushings are referred to as pre-lubricated because their material is designed for operation with edge lubrication.
Top Quality
The promise of sliding bearings strips high quality, meet your requirement.
Dry Bushing Strips
Small minimum order value & quantity, fast delivery.
Discover Our Extensive Range –
bronzelube.com
Save your purchasing bushing & strips for your project.
Self-lubricating performance & Maintenance-free Materials
We offer a wide range of high performance bearing materials, services and solutions. Our dedicated team of experts provides innovative, reliable and effective solutions. Self-lubricated dry sliding bearings material and bushing type selection guides, Contact us today! High Quality Wrapped Composite Bushings – Self-lubricating Bearing Bushings Strips Material | Plain Bearing Sheet from China
Sliding bearings are placed between shafts and housing to reduce friction, wear and to facilitate rotary and/or translation motions. Self-lubricating Bearings are made with high properties lubricated bearing material (bronze, pom, PTFE, …) and can be used dry or with grease.
Free self-lubricating bearing samples for approval

Reliable & safe bushing strips supplier

Small minimum order quantity
We design self-lubricating bearings material.
Composite plain bearings are available as straight bushings, washers and strips. Offshore Industry Bearings – High Wear Resistance, Low Friction. Easy Installation. Self-lubrication bearings Solutions.
The sliding bearing self lubricating bearing material & strips you need

You can find our main references on our website:
Cylindrical wrapped bearings strips
Flanged wrapped bearings CuSn8 bronze strips
Flanged POM composite bushing strips
Cylindrical PTFE composite bushing strips
Polymer bearings strips
Washers self lubricating bearing material
For all specific needs, please contact our design department
* Our enterprise, is one of the undisputed supplier of the highly competitive Self lubricating bearing material, Bushings, thrust washers and strips industry in china.
Committed to Sustainability!
Standard Sheet Thicknesses
Beyond Bearings: Advanced Polymer Coatings For Any Application! A variety of material finishes are available for an instant online quote. If you do not see the material strips combination you are looking for, please submit for an expert engineering review once you have specified features, tolerances, inspection needs, and quantities required.
Prepare
Submit your inquiry.Dimensions of Finished Part.Some items for bearing calculations, weight.
Analyze
Self-lubricating bearings material specification & dimension parameter.
Bearings Design
PDF and CAD-files for your sliding bearings products for your application.
Calculations
Offer a Quotation.Price List for Foreign Trade.Delivery Time.Estimated volume &weight.
Self-lubricating Bearings Strips
We are committed to the pursuit of excellence with continuous improvement of the Quality Management System. VIIPLUS is a team of professionals focused on manufacturing the highest quality bearings & bushings at a fair value that meets and exceeds our customers' expectations.