Welcome to bronzelube.com
Self Lubricating Bearing – Factory Direct & Fast Shipping!
We stand behind the quality of our flanged & straight composite bushings products. Get better Self-lubricating bronze bushing & sliding bearings prices to reduce your costs. Choose Your Right Self-lubricating Bearings Product and Order Now! Logistics Service!
The metal-polymer composite bearing is wall wrapped bearings made of triple layer composites materlal which consists of a steel backing, a sintered porous bronze partivles interlayer and calendared with PTFE and Pb mixture as surface layer.
Sliding Bearing Technology
Metal-Polymer Plain Bearings Grease Lubricated
Explore all of our self-lubricating bushing material suitable for lubricated applications : POM composite & PTFE composite bushing or dry sliding bearings, solid bronze bushing or split type bushings.
Comprehensive bushing & bearing services
High Standard Self-lubricating Bronze Bushing
The Promise of Self-lubricating Bronze Bushings Quality, meet your requirement.
Oilless Bushings
Buy Self-lubricated Bronze Bushing Bearings at our official website bronzelube.com.
Self-Lubricating Bronze Bushing Standard Dimensions Dry Bushings Online, Delivery In Time, Small Minimum Order Value, CAD Design Provided With Quotations Free Of Charge, Free Self-lubricating Bronze Bushing Bearings Samples. Delivery + Consultation. Full Testing Capabilities For Customized Self-lubricating Bearings.
Our product range includes a wide range of graphite impregnated bronze bush, graphite filled bronze bush and graphite embedded bushes.
Top QualitySelf-lubricating Bronze Bushing
Offering Custom Designed Self Lubricating Bronze Bushing & Bearing – Factory Direct & Fast Shipping
Custom Bimetal Bearings Part Services
Metal & Bi-metal Bearings
Wholesale Supplier Online
Sliding Bearing forms available in standard dimensions: Bore diameter [d] Outside diameter [D] Width [B] Outside diameter flange [D1]. Your best bimetal bearings supplier in China.
A wide variety of bimetal bushing options are available to choose.
Low friction coefficient, good wear resistance, long service life, good anti-bite performance.
Delivers punctually and offers Self-lubricating Bronze Bushings fair prices.
Self-lubricating Bronze Bushings – Select, configure, order.
Technical Resources: Technical Downloads, Full Bushing Dimensions and CAD models for all types of Self-lubricating bronze bushing (plain bearings).
Reliable & safe- producer and supplier self-lubricating bronze bushings for of industry. We offer a range of self-lubricating bronze bushings in a range of markets areas and can offer custom bushing design to best meet your needs. Custom Machined Bronze Bushing Parts: We provide top notch services to a variety of different industries.
Contact Our Self-lubricating Bronze Bushing Expert Today!
Guaranteed Top Quality & Service. Quality Self Lubricating Bearing Supplier in China, Contact Now! Wholesale Price. Sliding Bearing Technology. Quality Assurance. Busing Types: Quality Assurance, Wholesale Price!
Offering Superior Performance In Hundreds Of Applications Replacing Bearings Products: Sliding Bushings, Bimetal Bearings
* Discovery the principal self-lubricating bearings dimensions. Take advantage of our experiences and quality for the customized of your self-lubricating bronze bearings products!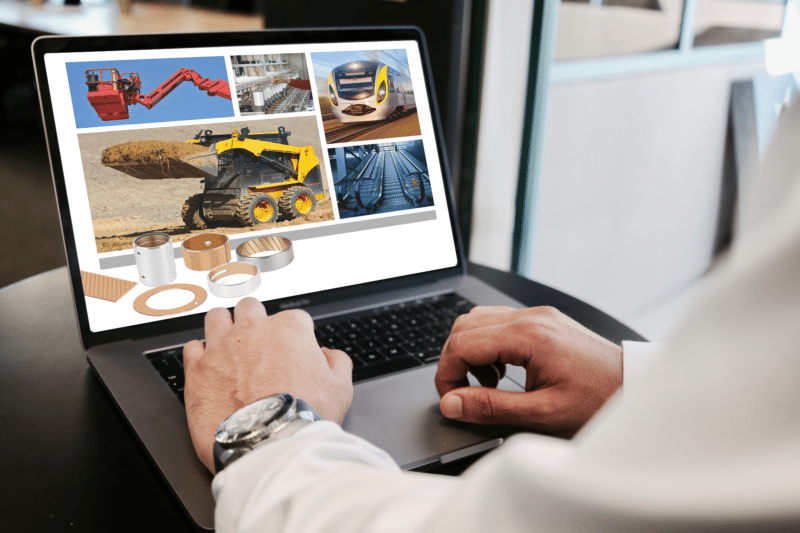 Save your purchasing Self-Lubricating Bronze Bushing for your project.
Self-lubricating bronze bushing & sliding bearings for longer service life:
Uses its innovative self-lubricating bearings materials to develop products that provides creative bearings solutions and exceed our customers' expectations while delivering fast, accurate service.
More Bushing Bearings Products from china, Experienced Self-lubricating Bronze Bushing Supplier in China.
ADVANCED FACILITY
We have very precise stamping machines, CNC machining center and precise test machines. This makes us able to develop and manufacture many new products, which is our strength and predominance.
International focus – Globe Standard Material

Equipment – Precise Equipment Available

Service – Custom Machined Bushing Bearings
Always tested. Always proven. Always bronzelube.com
Join Over
500,000

Customer Enjoying Buying

Self-lubricating Bronze Bushing Parts

Now
Always tested. Always proven. Always Bronzelube.com