Sleeve Bushings | bronzelube.com
Choose from our selection of flange sleeve bushings, bearings, light duty sleeve bushings, and more. In stock and ready to ship.
Customer Design
Flange Sleeve Bushing: Design
Flange Sleeve Bushing&Bearings, made in china
Sleeve Bushings, or plain bearings, operate with sliding motion between the moving surfaces. bronzelube supplies over 2000 bushing models for a variety of applications.
High Quality Sleeve Are Designed to Bear Heavy Loads and Ensure bushing safety.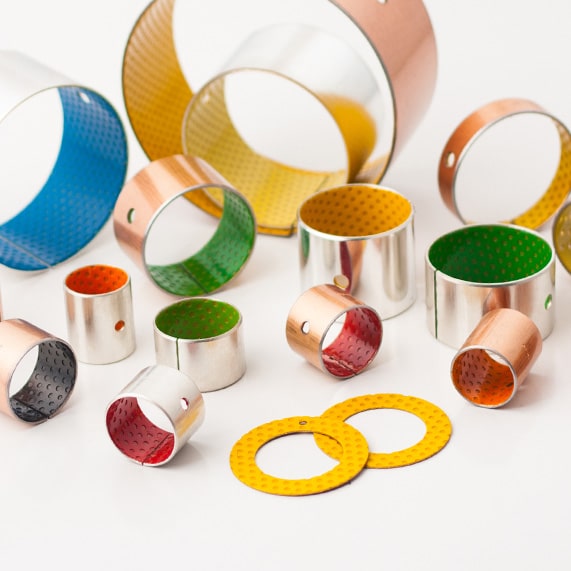 Have a Large Flange Sleeve Bushing Project? Completed reliably from production to finish!
Online shopping for Sleeve Bearings – Bushings & Bushed Bearings from a great selection at Professional Supplier Store.
Select Your Correct Flange Sleeve Bushing
Sleeve bushings (sometimes called bearings, plain bearings or plain bearings) facilitate linear movement between two parts. Sleeve bearings are made of metal, plastic or reinforced fiber sleeves which reduce vibrations and noise by absorbing the friction between two moving parts by means of a sliding movement.
As a flange sleeve bushing supplier, we provide almost all possible dimensions. Cost-Effective Prices. No Minimum Quantities.Tailored Solutions. Made In China. Highlights: Standard Dimensions, No Minimum Quantities, Short Periods Of Delivery, Tailored Solutions.
Technology
We design and develop sleeve bushing solutions with a professional design using latest technologies and trends.
Service
Are you looking for bronze sleeve bushing and would you like to contact one of our plain bearing specialists directly? Get a free quote now.