Always tested. Always proven. Global website www.bronzelube.com
Customized size, custom bronze bushes service.
Our manufacturing plants in China, Learn More Bronze Bushes Size & Dimensions
The Self-lubricating Bronze
Advantage
Explore More bronze bushes products from china, Bronze is a versatile and commonly used material for bushings because it comes in many alloys and compositions.
Plain Bearings & Bronze Bushings
Solid bronze bushings. The traditional and robust bushing material. Our bronze bushings solid lubricating bearings enables very high sliding velocity, Solid lubricant insert!
taxation planning
Eiusmod tempor incididunt ipsum ut labore dolore magna aliqua. Ut enim minim veniam duisy ipsum sed quis.
Self Lube Bushings – What are the options
Self-lubricated bronze bushings are bearings that are manufactured with some form of pre lubrication feature, bronze bushings are made of solid aluminum bronze and can be ordered either with or without self-lubricating graphite. They are available in a broad range bronze bushing alloy material.
Self-Lubricating Bronze Bearing Solutions
Choose from our selection of self-lubricating bronze bushings, including plugged graphite sleeve bearings, Bronze with Groove Pattern. The self-lubricating characteristics of cast brass bearings provide better overall performance than conventional lubricated bearings, especially where external lubrication with grease or oil is difficult to maintain. These lubricants can be drained from the contact area under high loads, long dwell times, and static conditions. These lubricants can be drained during high loads, long dwell times, static contact, or even normal rotational or oscillating motion. This lack of lubricant often leads to higher friction, destructive wear and premature bearing failure.
Bronze bearing material structure, type and size.
Tailored solution with exact specification of bronze bushing.
Every bearing comes with intelligence built in. We create a customized size bronze bushing for our customer, high performance solution. Find out more about the unique benefits of the Bronze Bushes & Plain Bearing – A versatile adaptable product. Also, please check the Bronze Bearings brochure for more information.
The China Bronze Bushing Bearing Industry
Chinese manufacturer of self-lubricating products. Bronze Brass Gunmetal Bush Bushing! China is a major manufacturing center for the global bearing industry, with thousands of companies constantly changing, growing and adapting. Thousands of companies are constantly changing, growing and adapting. To help the industry understand our range of bushing products. This includes, but is not limited bearings. This includes but is not limited to bearings, components, bronze bushings, friction materials, graphite bushings, machine parts, abrasive guides, shims and services. Services for self-lubricating bearings. We are looking forward to forward to bring your success in the bushing bearing industry!
bronze bushes online
Buy online today! Wide range of quality metric and imperial bronze bushes.
We supply technological tooling for production as well as various bronze bush parts' production batches. We offer innovative solutions for challenges in every production area. Our services: CNC milling, CNC turning, Laser cutting, Grinding… manufacturing of quality bearings, bushings. We supply bronze bush Copper based alloys parts with customers from many industries!100% customized manufacturing!We are your specialist for bronze bushes and sliding bearing.
bronze bush
metal bush
bush bearing
bronze bushes
bearing bush
Switch to Oil-free Bronze Bushing
Self-lubricating Bronze Bushings Available
The Superior Quality Bearing Manufacturer of China is Looking for New Distributors Worldwide! China's well-known and bushing bronze bearing manufacturing company expanding its global distributors network by announcing new distributors cooperation plan. Steel Mining Engineering Machinery Wind Mill Railway Bushing Bearing Type.
CAST BRONZE BUSHES
Bronze Bushes at Best Price in China.
"bronzelube.com" – your online source for bronze bushes, oil groove bushing, spiral oil groove bushing, v groove bushing. We offers an extensive and competitively priced range of plain and flanged bronze bushes. Bronze bushes are widely used in various industrial segments such as automotive, mining, agriculture and power generation, among others. We supply various bronze bush materials processing services. CNC (Computerized Numerical Control) Bronze bush material with high load capacity!
Bronze Bush Characteristics
Manganese Bronze Bush Good impact resistance
Tin Bronze Bush Good corrosion resistance
Aluminum Bronze Bush Good Wear Resistance
Sliding Bearings Technology
The promise of order bronze bush high quality, meet your requirement.
Bronze Bush Standard Dimensions
Standard dimensions for maintenance free bronze bushes, flange bush, thrust washer.
S
witch to Oil-free Slide Bearing-
Metal Brass Friction Bushing
"Start Your Custom & Quality Bronze Bush Solution."
Choose your bronze bushing standard bronze alloy.
Discover our range of bronze bushes & lubricating bearing range: technical products,You can rely on that! Plain Bearings and Bronze Bush Bearings (also referred to as bushings or journal bearings) are used to constrain, guide or reduce friction in rotary or linear applications. They function via a sliding action.
Technical Data

 

STANDARD BRONZE ALLOYS

 

BRONZE BUSHING




GRADE

ASTM DIN COMPOSITION MECHANICAL PROPERTIES APPLICATION

Stan-




dard

Alloy




No.

Stan-




dard

Alloy




No.

ASTM




% of




weight

DIN




% of




weight

Density




g/cm³

Minimum




Tensile




strength




MPa [ksi]

Minimum Minimum




Yield Elong. Hard-




strength % (in ness




MPa [ksi] 50 mm) HB

BRONZ BEARING MATERIAL

B505

C93200




1705




2.1090.01




2.1090.03




2.1090.04

Cu 83




Sn 7




Pb 7




Zn 3

Cu 83




Sn 7




Pb 6,5




Zn 3,5

8,85 207 [30] 97 [14]

15 75

Standard material




fulfills most




application




requirements

 

C95500

2.0975.01

Cu 81

Cu 79,5

 
 
 
 

B 584

2.0975.02

Ni 4

Ni 5

 

High load capacity

 

B 271




1714

2.0975.03

Fe 4

Fe 4,75

7,50 620 [90] 275 [40] 6

190 with maximum

 

B 505

2.0975.04

Al 11

Al 9,5

 

corrosion resistance

 

B 584




B 271




B 505

C86300




1709




2.0598.01




2.0598.02




2.0598.03

Cu 61




Zn 27




Fe 3




Al 6




Mn 3

Cu 63,5




Zn balance




Fe 2,75




Al 5




Mn 3,75

7,70 758 [110] 414 [60]

12

210

Highest load




capacity, but less




corrosion resistance




than

For applications where standard alloys are not suitable, we are able to supply special materials
Excellent performance under high loads and intermittent movements
Low coefficient of friction
Low wear rate for long life
-bronze bearing solutions.
Bronze Bushings Longer Life.
Bronze bushings or bronze bearings are hard and strong, unlike brass bushings which are softer and more easily deformed. Therefore, bronze bushings have a longer service life than brass bushings. They are impact and impact resistant, wear and corrosion resistant.
They require external lubrication, such as grease or oil, during installation and during operation to reduce friction and wear.
C93200 Tin Bronze Bush Chemical Composition
Cu%

1

Pb%
Sn%
Zn%
Fe%
P%
Ni%

1,2

Al%
S%
Sb%
Si%

Chemical Composition according to ASTM B505/B505M-18

81.00-
85.00
6.00-
8.00
6.30-
7.50
2.00-
4.00
0.20
1.50
1.00
0.005
0.08
0.35
0.005
C95400 Aluminum Bronze Bush Chemical Composition
Cu%
Fe%
Ni%

1

Al%
Mn%

Chemical Composition according to ASTM B505/B505M-18

 

83.00
min
3.00-
5.00
1.50
10.00-
11.50
0.50
C86300 Manganese Bronze Bush Chemical Composition
Cu%

1

Pb%
Sn%
Zn%
Fe%
Ni%

1,2

Al%
Mn%

Chemical Composition according to ASTM B505/B505M-18

 

60.00-
66.00
0.20
0.20
22.00-
28.00
2.00-
4.00
1.00
5.00-
7.50
2.50-
5.00
Bronze Bushing Applications
They are most often used in low-speed, high-load, and severe-duty industrial applications and machinery for iron and steel fabrication, food processing, injection molding, automotive machinery, earthmoving machinery, pumps, and other industries.
Two common bronze bushing materials and their uses include: Clogged graphite bronze bushings. Applications for high and low speed machines, high and low temperature machines and food grade applications. Bronze: Most often an alloy of bronze with tin, aluminum, or silicon, these alloys have high corrosive resistance, making them ideal for marine applications.
In industry, where onerous, dangerous and monotonous tasks are commonplace, the technology of self-lubricating bearings enables people to complete projects more efficiently and safely. Entering the era of "Industry 5.0", industrial automation technology will cooperate more closely with human beings to cope with the escalating challenges and continuously improve work efficiency. In the field of robotics and automation, we have rich experience in customer cooperation, especially with a deep understanding of surface engineering self-lubricating solutions. Omnidirectional motion in robotics and automation applications places high demands on the contact of surfaces and materials, and our tribological solutions are well suited for this. Our confidence in robotics and automation is based on two things: one is our continuous collaborative innovation in the science of self-lubricating materials; the other is our ability to improve unique and precise solutions for our customers.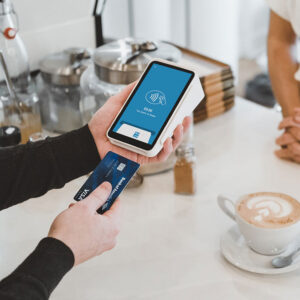 As technology continues to mature, more and more industries are applying robots and industrial automation to assist daily production.
From the earliest labor-intensive industries such as textiles and automobiles, to the food and beverage/consumer goods industries that have high requirements for turnover efficiency, and the pharmaceutical and life science industries that have attracted much attention in recent years, industrial automation has improved production efficiency and production costs. control is clearly visible.
We believe that technology can improve production efficiency
It will be of great benefit to the living environment of human beings
Looking forward to the technology of self-lubricating bearings in more fields
We will continue to innovate
Promote the continuous development of industrial automation
Robotics and Automation Applications
– Servo gear
– Omni wheel application
–Exoskeleton
——Mars rover
– Pivot point system
–Holder
– UAV
Understanding Bronze Bushes, Get Your Bronze Bushing.
To be the leading manufacturer of plain bearing solutions through innovation and technical expertise.
To be the world's leading manufacturer of plain bearing solutions.
or Working Temperatures ≤180°C Consider White PTFE-Based Plugs; For Working Temperatures >180°C Consider
Black Graphite-Based Plugs. Maximum Working Temperature Depends Upon The Properties Of The Bronze Alloy.
Contact Our Applications Engineering If Your Application Temperature Exceeds The Limits Of Self-Lubricating Bearing Standard Alloys. 
The Counterface Material (Shaft) Must Have Appropriate Characteristics, Such As: Hardness, Surface Finish And CorroSion Resistance. When A Non Standard Bronze Alloy Is Used, The Hardness Of The Shaft Should Exceed That Of The bronze By At Least 100 HB.
Wide range of quality metric & imperial bronze bushes.
Flange & cylindrical Bronze Bush and Thrust Bearing
Type, Bronze Bushes. Bronze. Bearing Bronze Bush Factory! Standard And Custom Bronze Bush Made For You. Maintenance Free Thus Lower Your Cost For Bronze Bushes.
Bronze Bush With Graphite Insert Bearing, Free Bronze Bushes Samples For Approval

Fast Delivery, wholesale bearing bronze bush

Reliable & safe groove bushing, bronze bush supplier

Small minimum order quantity, wholesale bearing bronze bush
We are experts in custom bronze bush.
Choose from our selection of bronze bushes, diamond groove bushing, including self-lubricating bronze bearing, sleeve bearings, and more. In stock and ready to ship. We are engaged in the manufacturing and exporting of an array of exceedingly high quality bronze bushes.
Advantages of low friction bearings
Lightweight
Low friction coefficient
High impact resistance
Reduce noise levels
self-lubricating
bushing alternative
High quality bronze bushes with Competitive Price
* Our enterprise, is one of the undisputed supplier of the highly competitive order bronze bushes industry in china.
Browse, get a quote and order products easily in plain bronze bushes eCatalog
High Performance Bronze Bush Bearings Designed in Collaboration with Customers. Made for Your Needs. Speak to an Engineer to Learn More about Our Custom, High Quality Bronze Bearings. Bearing Design – Shapes and Geometries.
Plain Bearings & Bushings Cost-Effective Prices. Highlights: Brochures Available, Offering Cost-Effective Prices.
Discovery our Homepage, A modular sliding bronze bushing bearing concept